Secret Sales
9 Nov 2016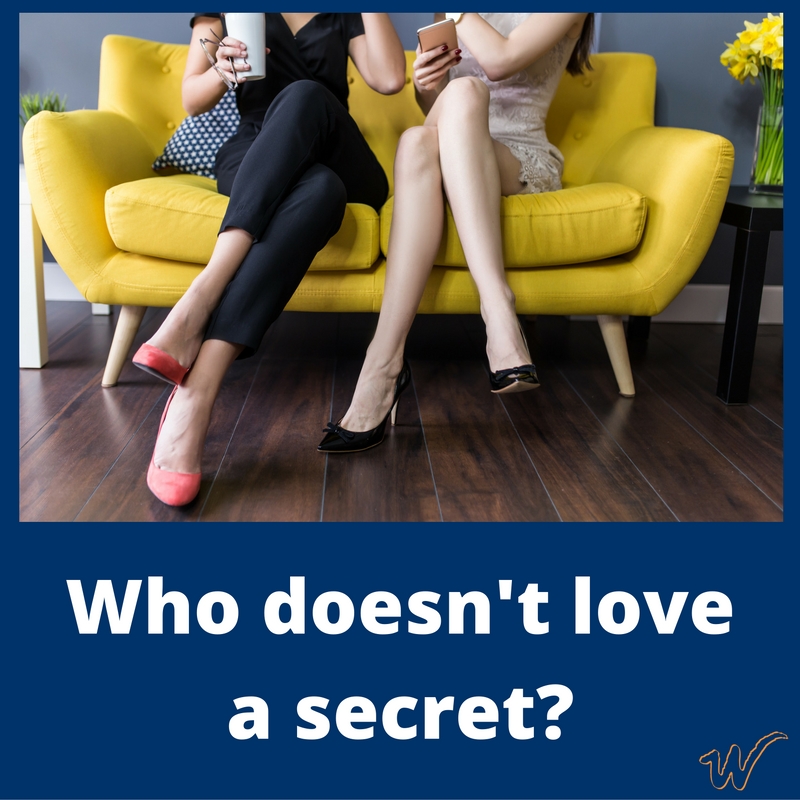 We've all heard the common saying from real estate agents and advertising gurus "You can't sell a secret". In real estate terms this implies that you have to advertise your property. How do you expect to find a buyer if you don't advertise? It seems to make sense doesn't it?...
Which is exactly why you fall for it - without questioning if it's actually true.
The fact is, it's a false statement.
Secrets sell all the time. Everyday, millions, (probably billions) of secrets are sold world wide. From national security secrets, to secret formula diets. Just look around you - there are secrets selling all over the place.
And here is the major point...
What is worth more...common knowledge? Or a secret?
A secret of course. Why? because everyone wants to know a secret. And people are prepared to pay a premium for one.
When looking for an agent to sell your home, it is best to find a company who is working very closely with the best buyers in the area. This should ensure that your privacy remains protected and your home is not over exposed to neighbours 'lookers' and potential thieves.
At Walter & Irvine we often sell homes without the use of high exposure advertising. It is how we are able to sell properties to the most serious buyers at a maximum price (guaranteed) and with a minimum amount of time, stress and invasion into your life.
View some of our recent 'Secret Sales' here ADELAIDE SECRET SALE MITCHAM SECRET SALE and if you would like to know more about our proven unique selling method and how we are able to guarantee the best price for your property CONTACT US today on 08 8272 9277.